Boy Scout Troop 5, Harlem, New York
"Give your son the valuable gift of Scouting. The time you invest in him today will make a difference in the person he becomes tomorrow."
What's New @ Troop 5?
Troop meetings on Mondays are in-person starting June 7, 6:30pm! Court of Honor Awards Ceremony will be June 14.

Congratulations Harlem Troop 5 - Scouts were awarded 2 ranks and 19 merit badges at the June 2021 Court of Honor!!!

Summer camp is August 1-7. Sign-up today!!! Medical form with doctor's signature is required

Congratulations Graycen on completing the rank of Star Scout and Graycen for Second Class April 24, 2021!!!

Check out upcoming events under the "calendar" tab.

St. Mary's Episcopal Church is the new home of Harlem Troop 5. Pictures from our first Scout Sunday, February 7th, at St. Mary's are in the next column!!!

Congratulations Harlem Troop 5 for earning the 2020 Bronze Journey to Excellence Award!

Congratulations Harlem Troop 5 - Scouts were awarded 8 ranks and 10 merit badges at the December Court of Honor at Grant's Tomb!!!

Thank you James and Nayib for serving as Chief and Secretary for OA Kintecoying Lodge.

Congratulations Scoutmaster Prophete who is Manhattan's Big Apple District "2020 Outstanding New Scoutmaster"!!!

Congratulations Teddi McQueen-el who received the 2020 Manhattan District Award of Merit. Teddi started volunteering in Scouting as an Assistant Scoutmaster in Troop 5.

Congratulations Sean on completing the rank of Life Scout and Colin for Star July 13, 2020!!!

Links to recent digital events are listed under the "RESOURCES" tab

Congratulations Fitz and Jordan on completing the rank of Life Scout and Graycen for First Class April 27, 2020!!!

April 3-5 Jamboree on the Internet https://www.jotajoti.info/

Congratulations Troop 5 - 2019 GOLD Journey to Excellence Award!!!

Court of Honor Awards March 2 included 11 merit badges; Tenderfoot - Carl, Daniel and Nathan; Second Class - Finn; and First Class - Colin.

Fitz, Jordan and Nathan attended the 2019 GNYC Winter Camp at Alpine December 27-29 and earned 6 merit badges!!!

December 16th Court of Honor featured 18 merit badges, Scout Badge for Jonathon, and remembrance patches of Jamil Ahmed by Troop 777 Scoutmaster Anthony Rivello. Thank you parents for the feast!!!

Troop 5 has been very active at GNYC's fundraising events including the "Good Scout" awards at Sylvia's, the Citi Center Banking Luncheon, and the GNYC Financial Tribute. Our scouts have been honor guards and scout speakers (good job Jordan and Colin)!!!

Troop 5 earned 7 merit badges at the OA event-November campout @ Alpine November 22-23.

Thank you Troop 5 for serving at the CC fair Nov. 8-10

Congratulations Fitz and Jordan who completed the Star rank; Graycen-Second Class; Finn-Tenderfoot; Frederyk-Scout Badge and received their patches at the October 28th Court of Honor.

Camporee at Durland, Oct. 25-26, featured great competitions and costumes!!!

Arman, Finn, Fitz, Graycen, and Jordan completed the Art merit badge at the Society of Illustrators on October 5th.

Great job Troop 5 collecting garbage on the Red Dot Trail at Alpine Scout Camp during the Hike-a-Thon campout on September 28th.

Congratulations Fitz who was elected SPL. Colin and Jordan were elected Patrol Leaders. Finn was appointed Troop Scribe.

ASM Solomon Prophete was inducted as the new Scoutmaster of Harlem Troop 5 on September 9.

Jordan and Sean attended the World Jamboree in West Virginia.

Finn, Fitz and Colin attended summer camp at Keowa and completed 10 merit badges!!!

Fitz and Jordan attended National Youth Leader Training @ Alpine July 7-13.

Thank you Danny, Fitz, Paul, and Mrs. Smith for serving in Puerto Rico June 28-July 5.

Congratulations ASM Prophete on the completing and receiving the Woodbadge Beads.

Congratulations James who was elected Kinteycoying Lodge Chief.

Congratulations Jordan for being elected to the Order of the Arrow on June 3. Thank you Man-a-Hattin Chapter for conducting the election.

Congratulations Arman and Daniel for completing and receiving the Scout Badge June 3.

Great work Troop 5 for serving Corpus Christi Church by setting-up and cleaning-up at the tag sale June 1-2.

Congratulations Jordan and Fitz for completing and receiving First Class May 20.

Finn is the new Troop Scribe.

Congratulations Colin for completing and receiving Second Class at the monthly Court of Honor, May 6th.

Congratulations Finn on your appointment as Troop Scribe.

Troop 5 earns 1st Place at 2019 Millbrook Encampment, May 3-5. Great weekend upstate included: patrol "skill and teamwork" competitions with troops from PA, RI, and NY; EMS demo complete with fire engines, ambulance, and helicopter; live falcon demo; and bonfire with DJ.

Troop 5 earns 6th place at the Big Apple Camporee, April 12-13, and survives another wet night before enjoying a beautiful Saturday of events including the SNAKEMAN and a helicopter visit.

Colin, Graycen, Fitz, and ASM Prophete joined 32 others April 6th for the Urban Diversity Hike in memory of Troop 5's Jamil Ahmed.

NOTE: old "news" items are archived under the "ABOUT US" tab on this website!!!
R.I.P. Jamil Ahmed, Harlem Troop 5 Eagle Scout Class of 1997 (Photo from 2017 Harlem Troop 5 Eagle Scout Court of Honor) Celebration of Jamil Ahmed's Life was January 26th. Contributions to Jamil's cooking pavilion can be made at https://www.bsa-gnyc.org/oca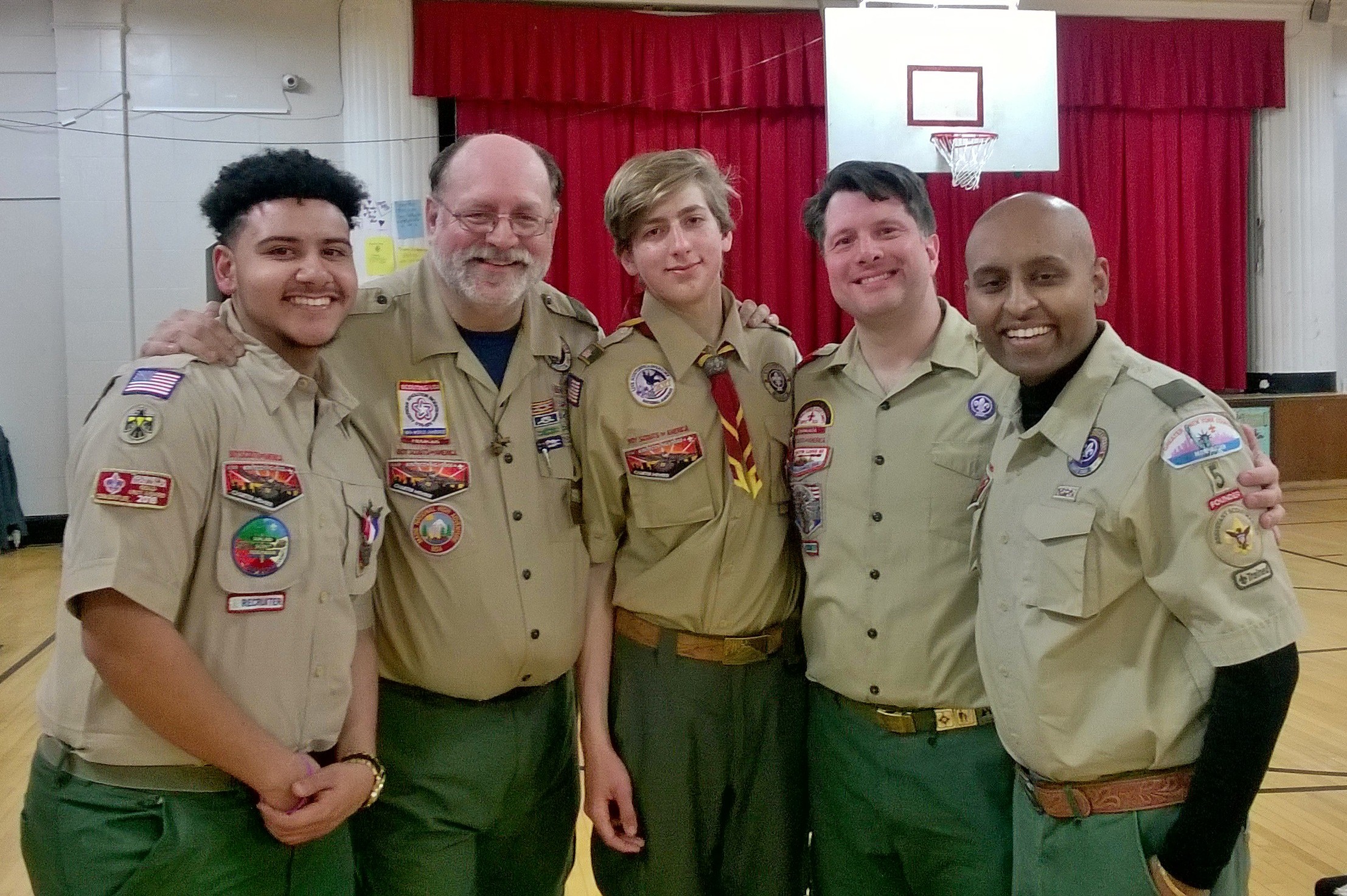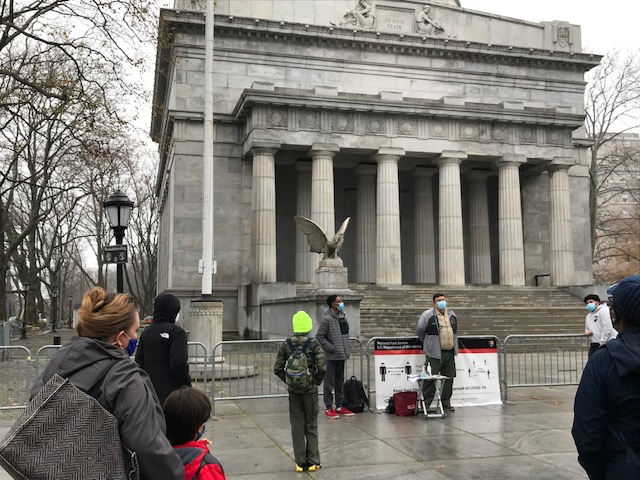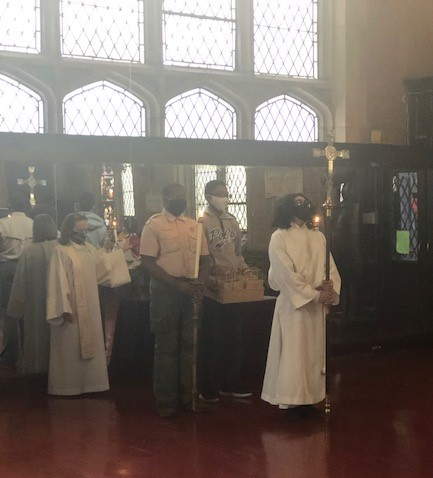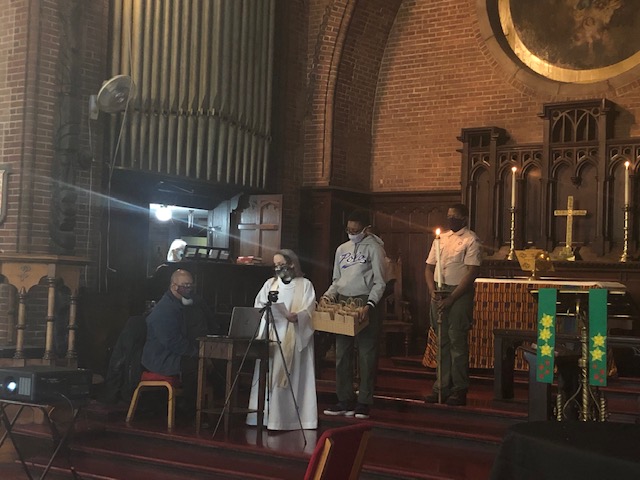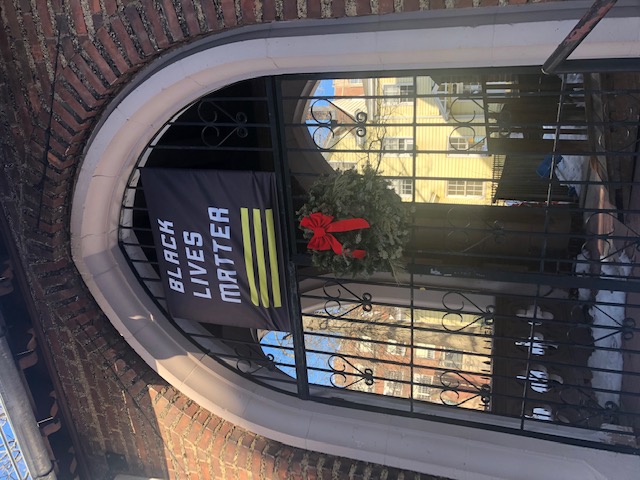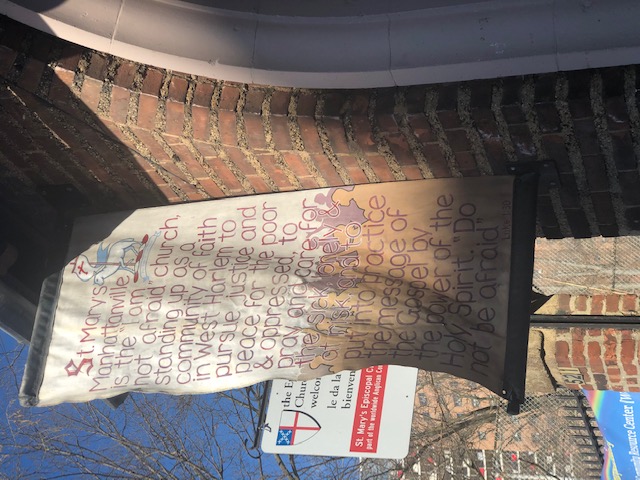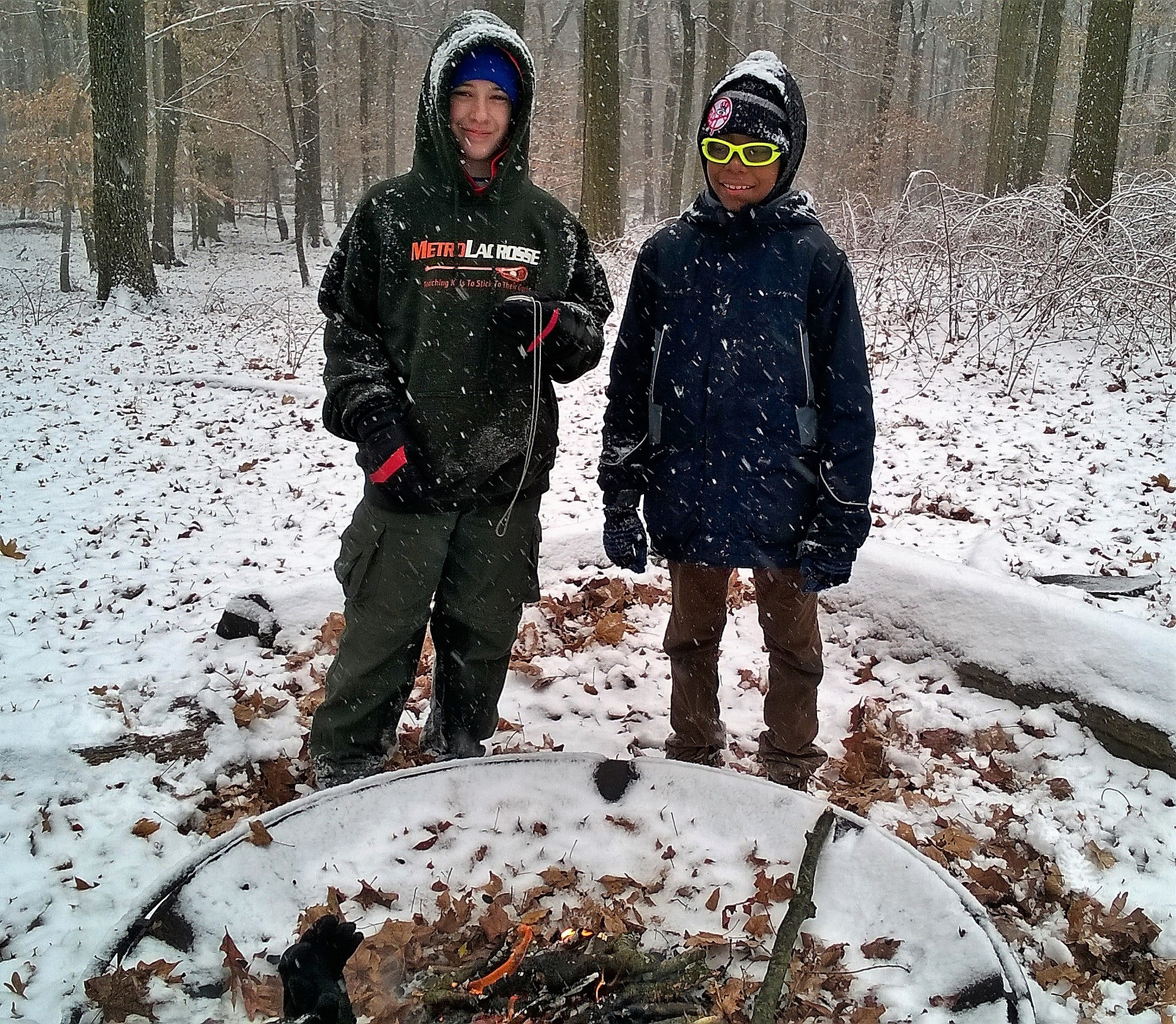 Palisades Historical Trail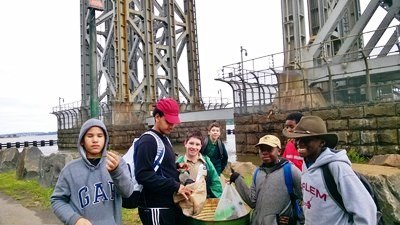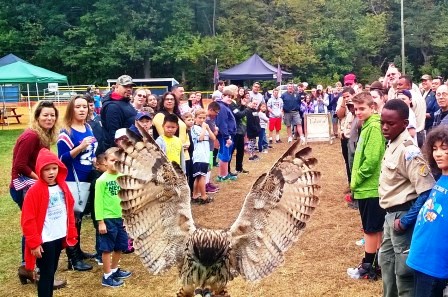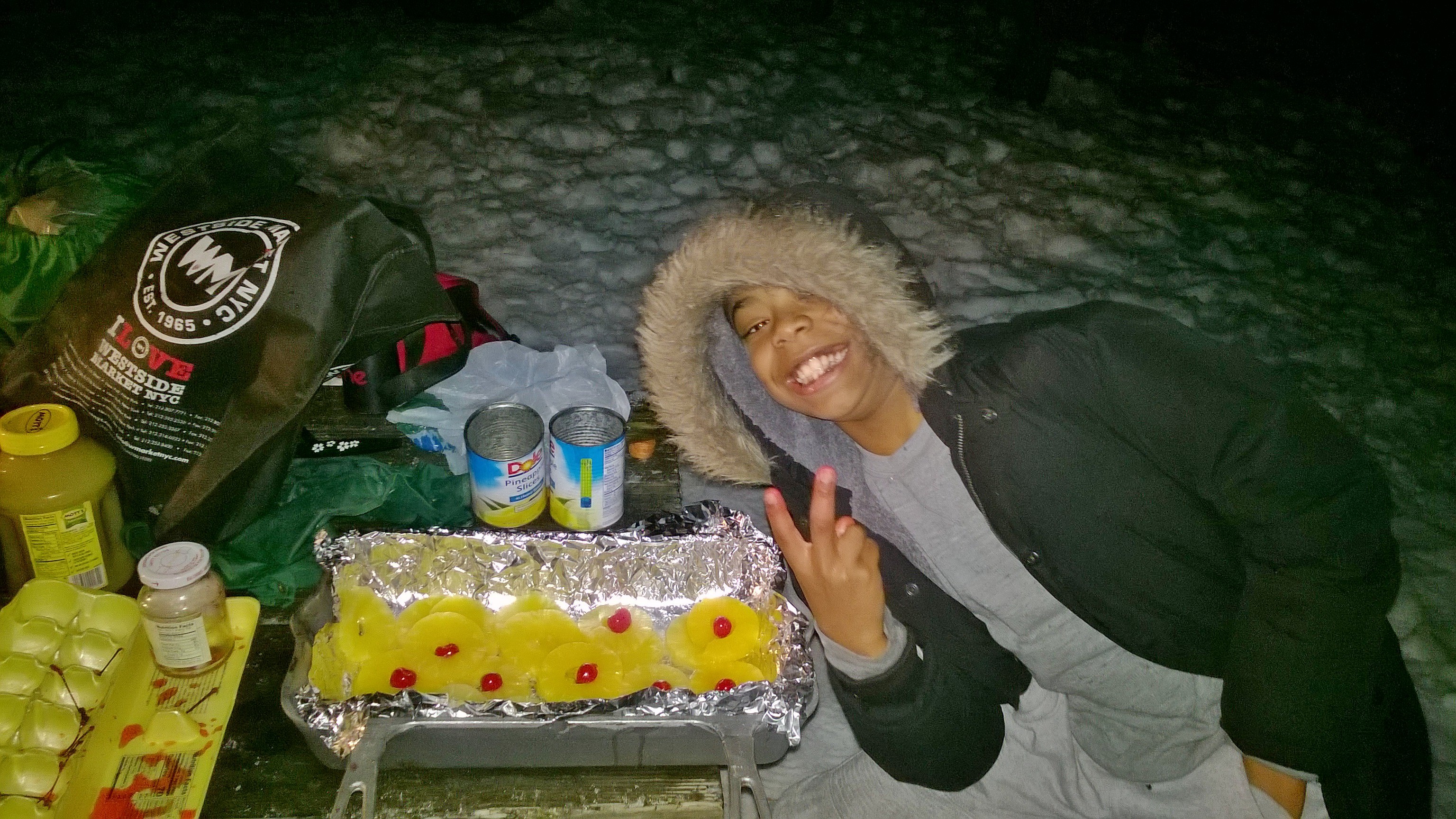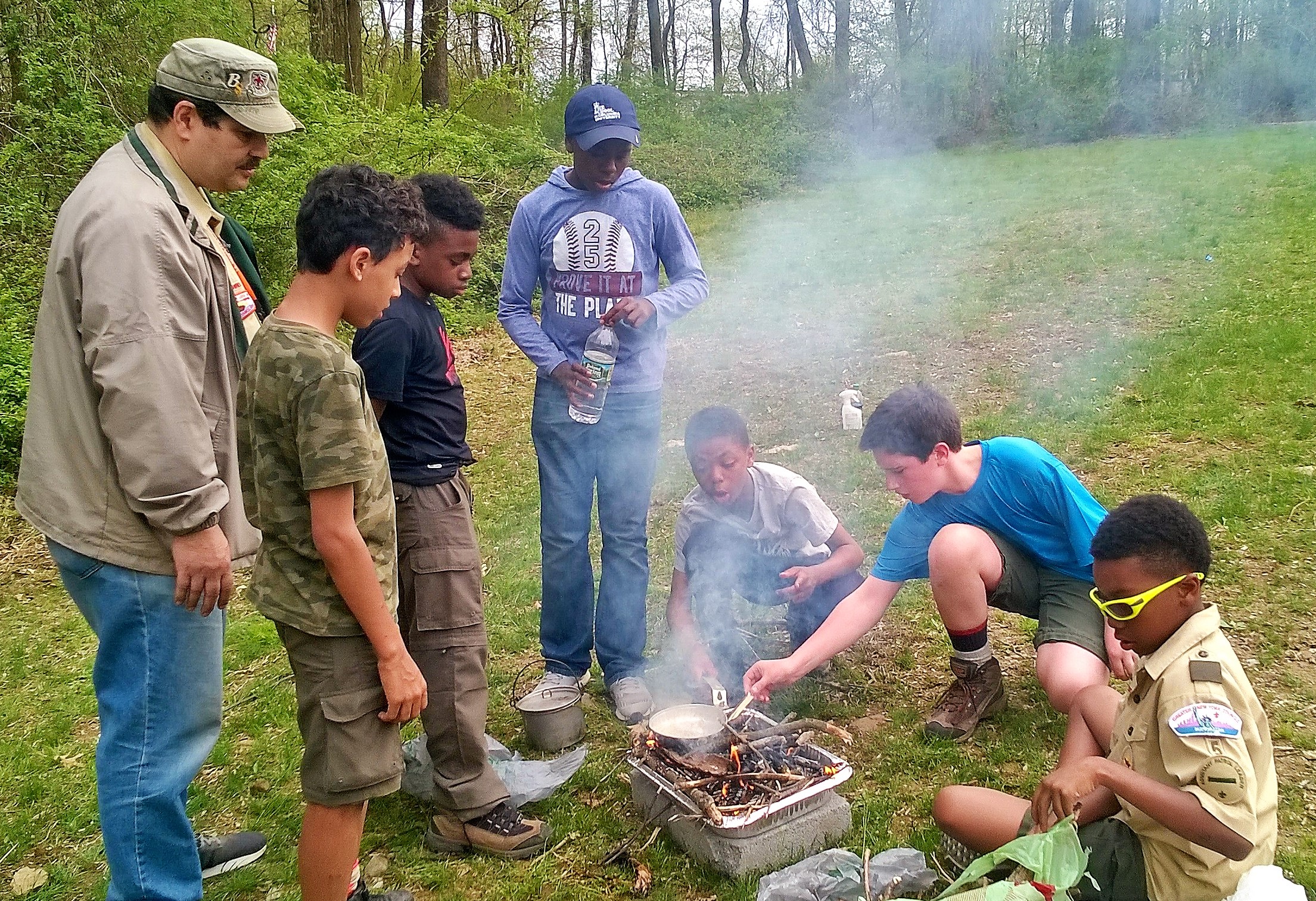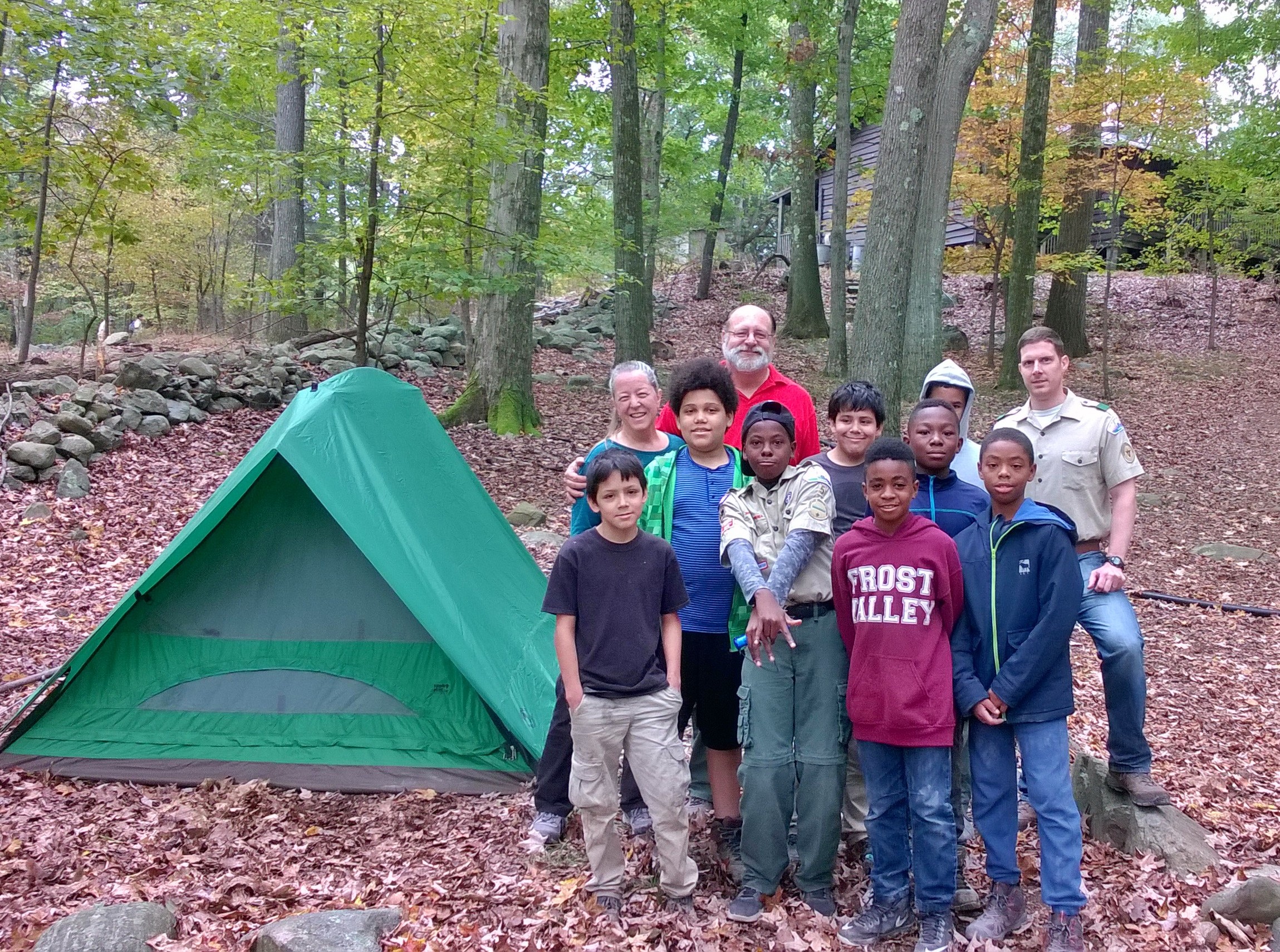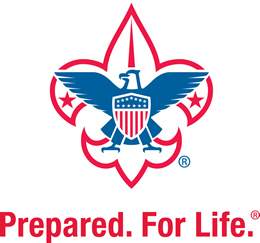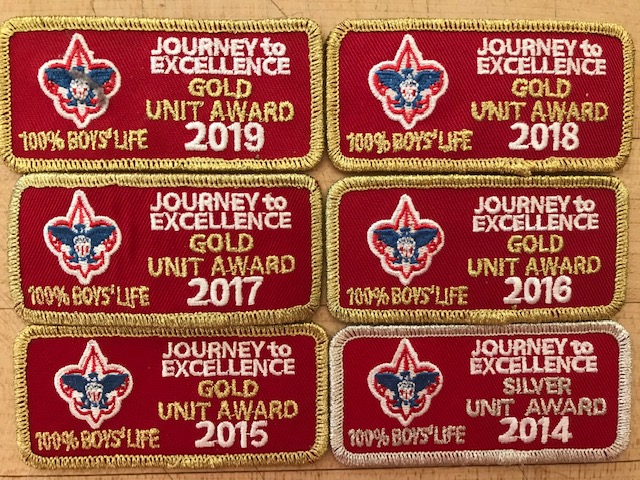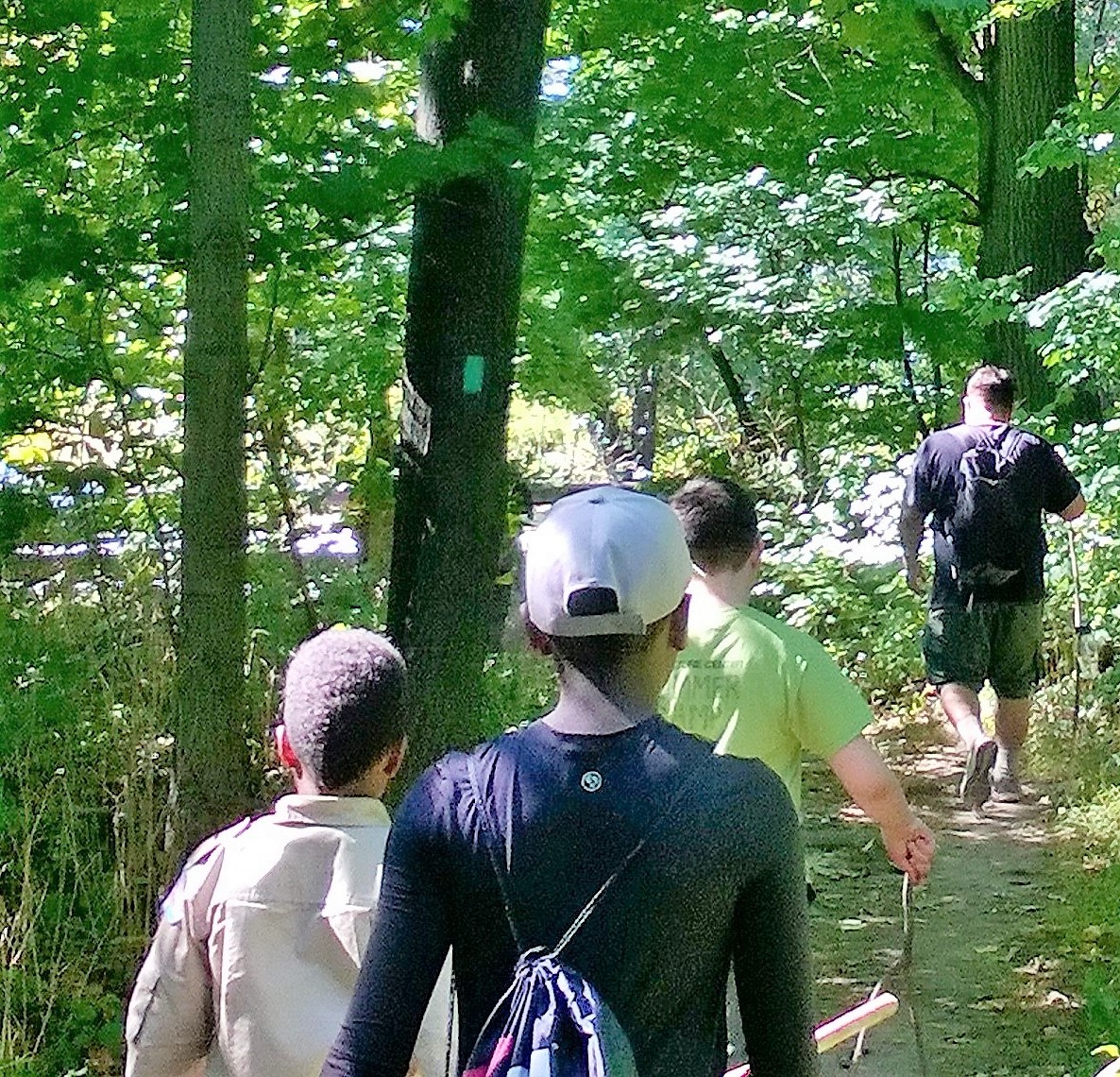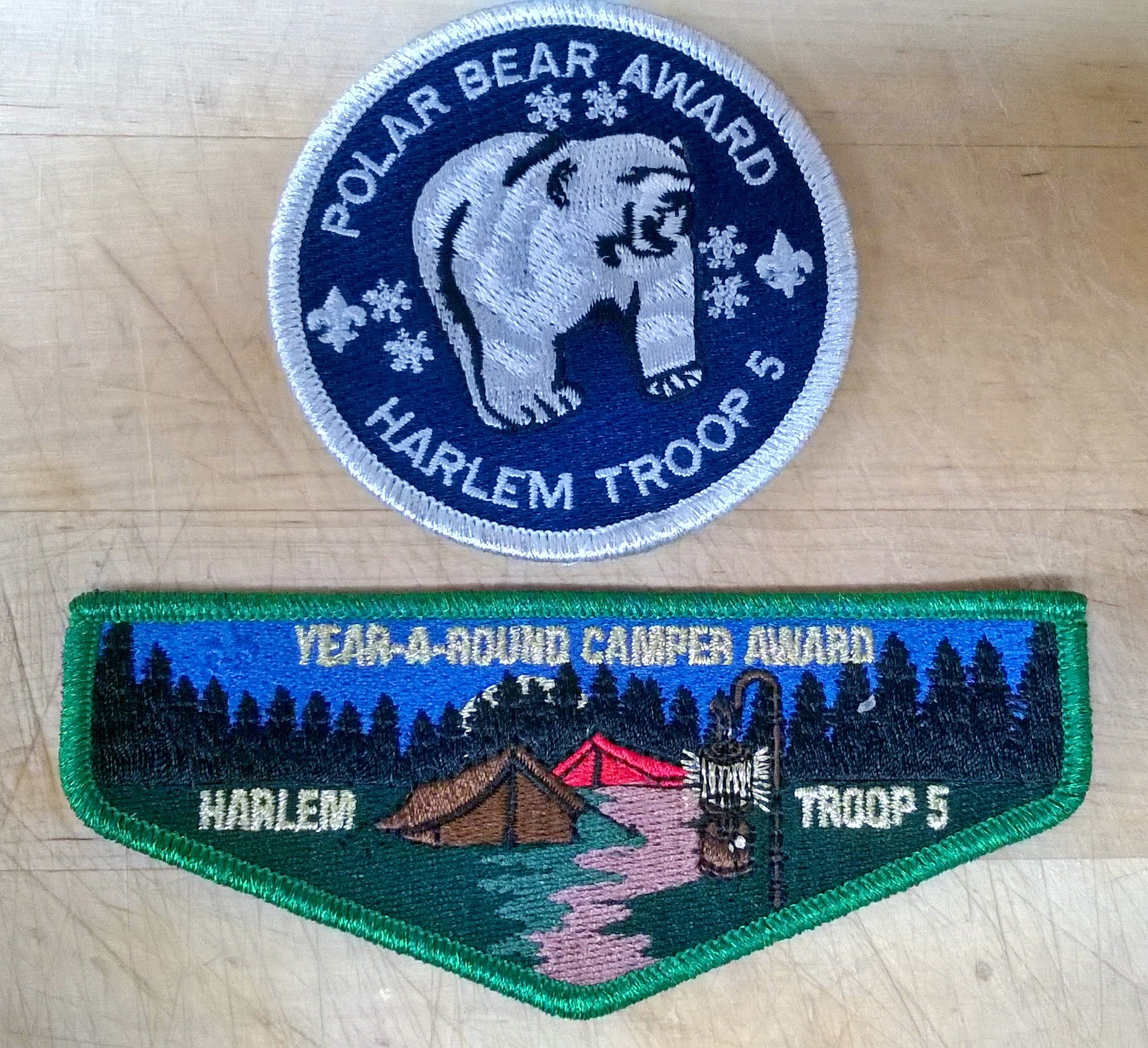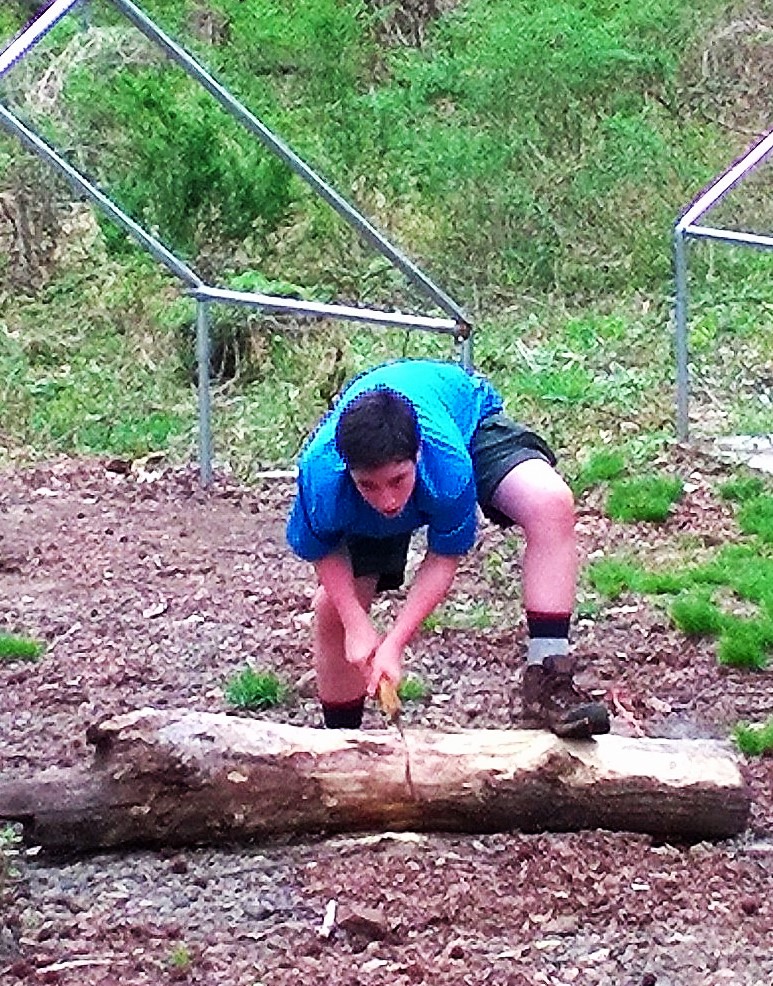 "It is the mission of the Boy Scouts of America to serve others by helping to instill values in young people and, in other ways, to prepare them to make ethical choices during their lifetime in achieving their full potential. The values we strive to instill are based on those found in the Scout Oath and Law."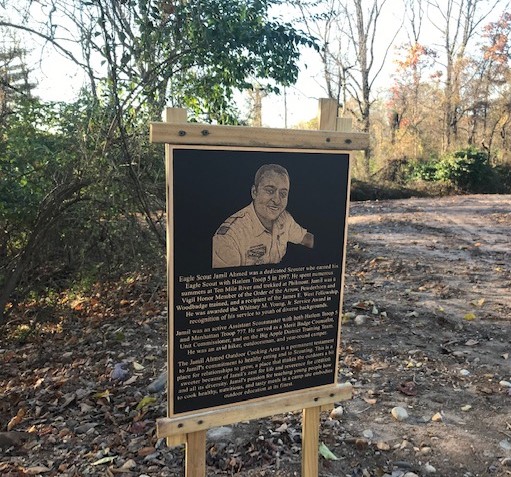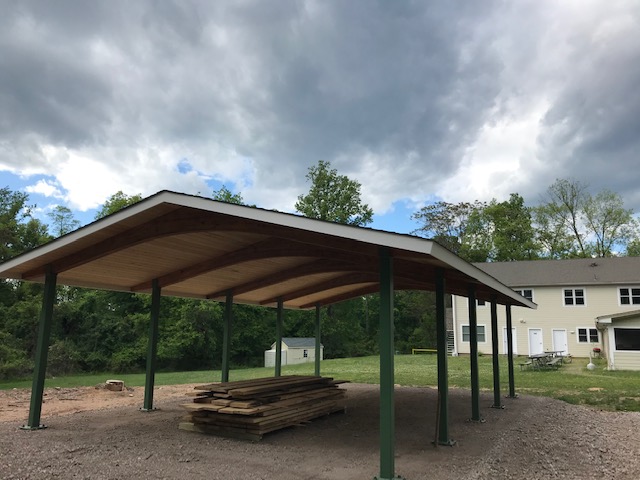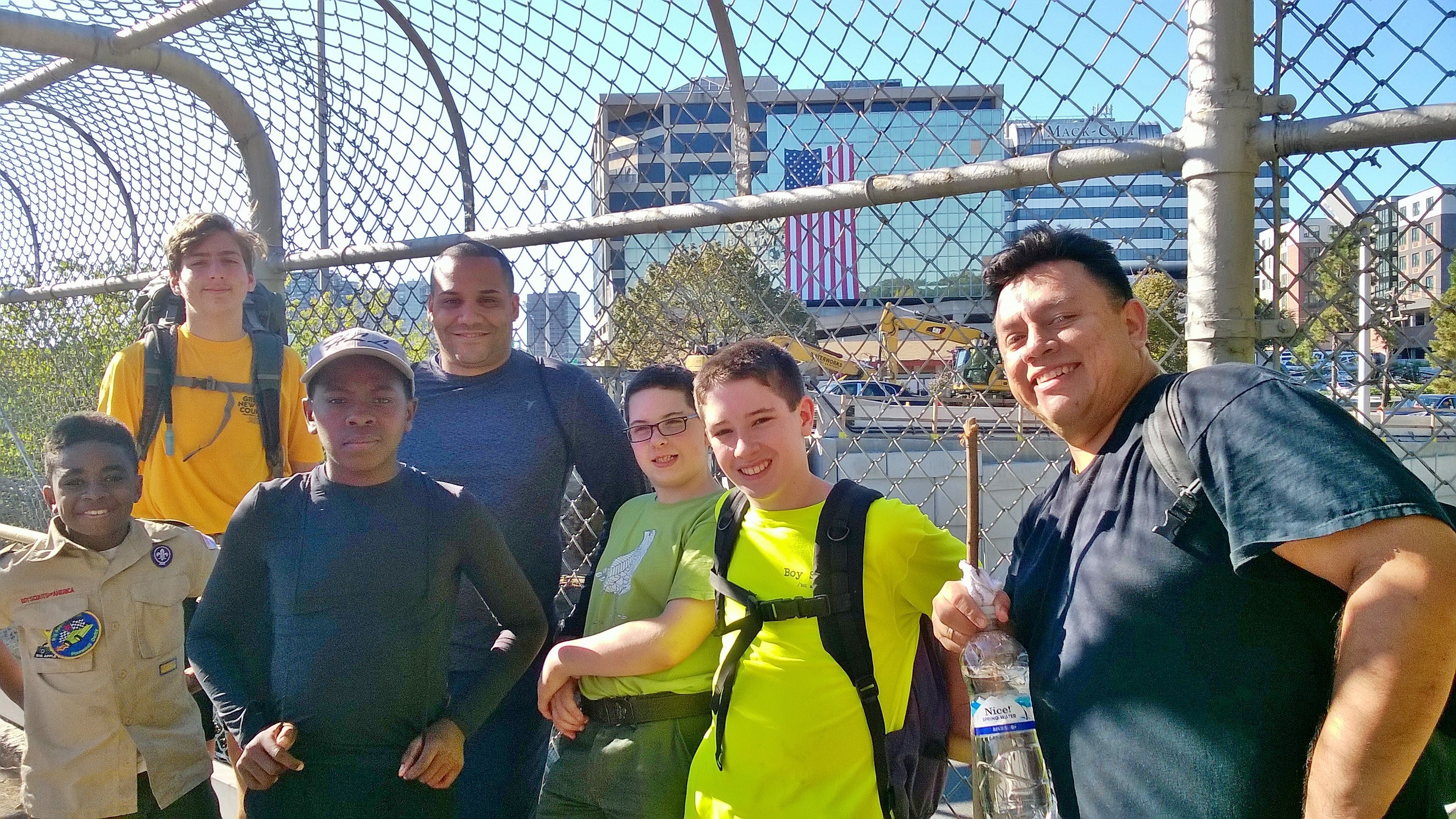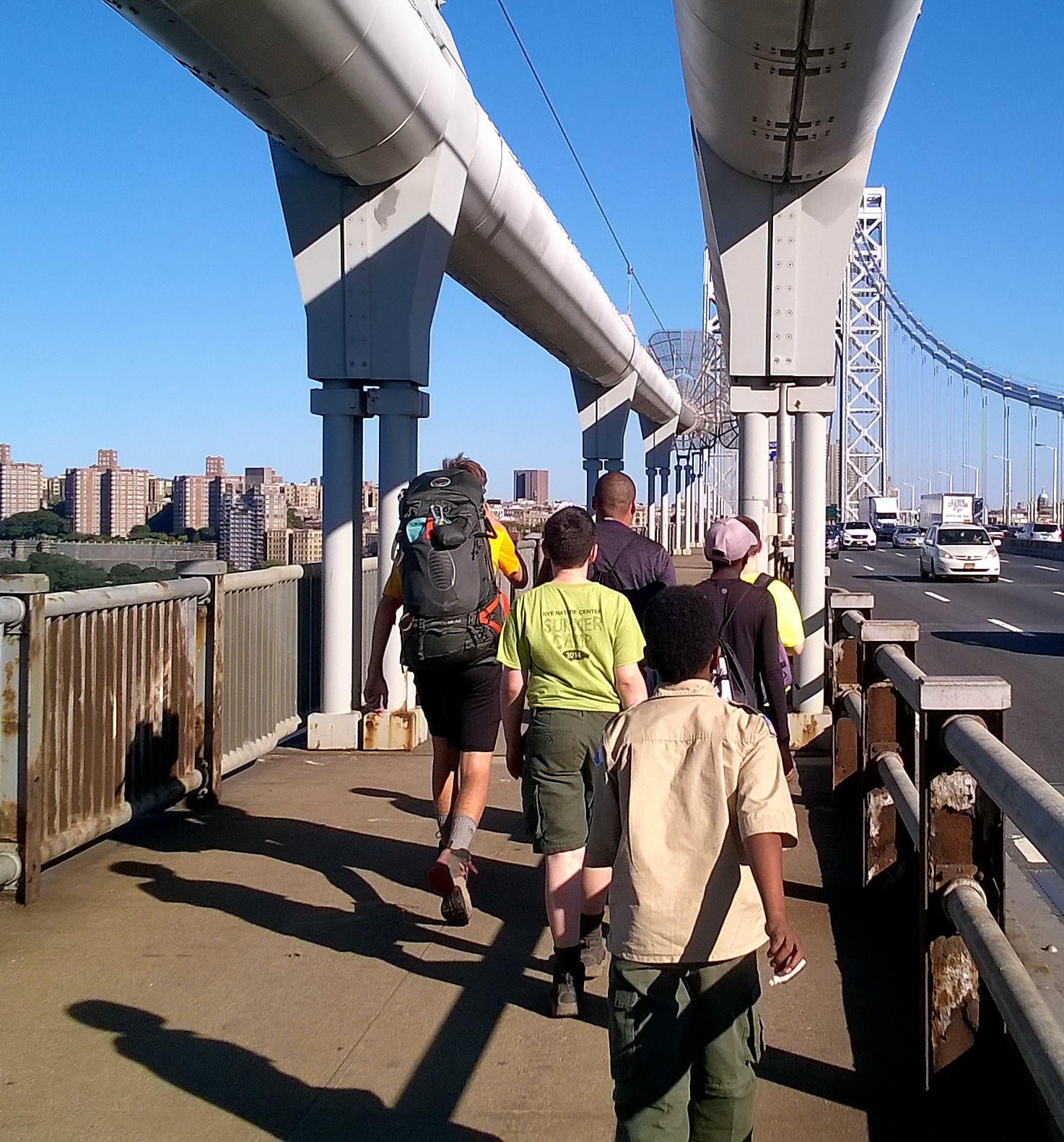 Troop 5
Harlem, NY